ESG-Friendly AIoT InsurTech: AI and IoT for Insurance Products & Claims Innovations.
Ready AIoT Solutions For: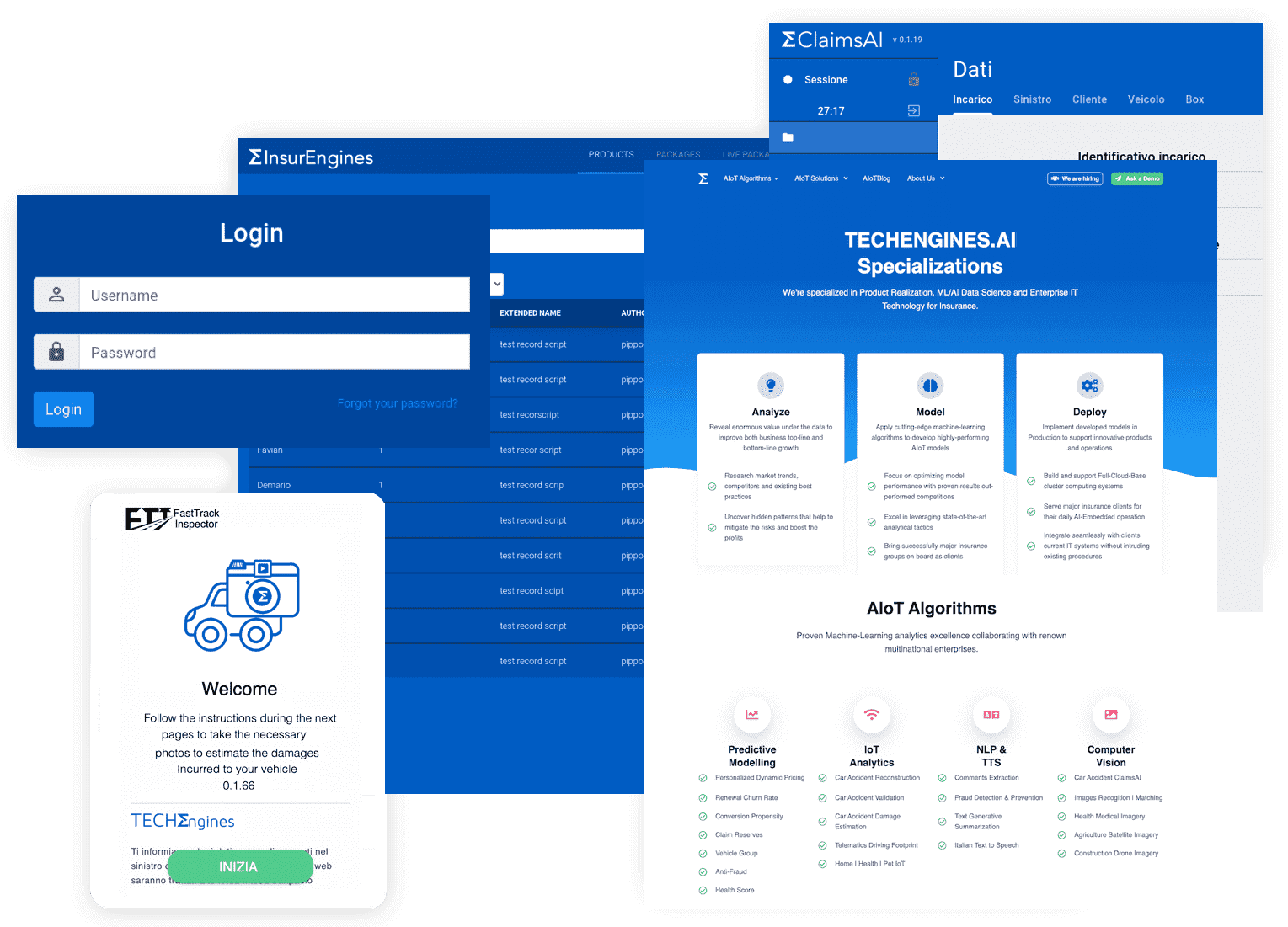 Cloud IT Cluster Systems Already in Production
Seamless integration with existing enterprise clients' systems without intruding current operation
Full Set AIoT Algorithms
20+ algorithms delivered
TECHENGINES.AI is reputed to develop its own proprietary ML/AI models of optimized results, leveraging its distinctive knowledge of Insurance with cutting-edge Machine-Learning algorithms and its own proprietary Cloud IT Cluster Systems.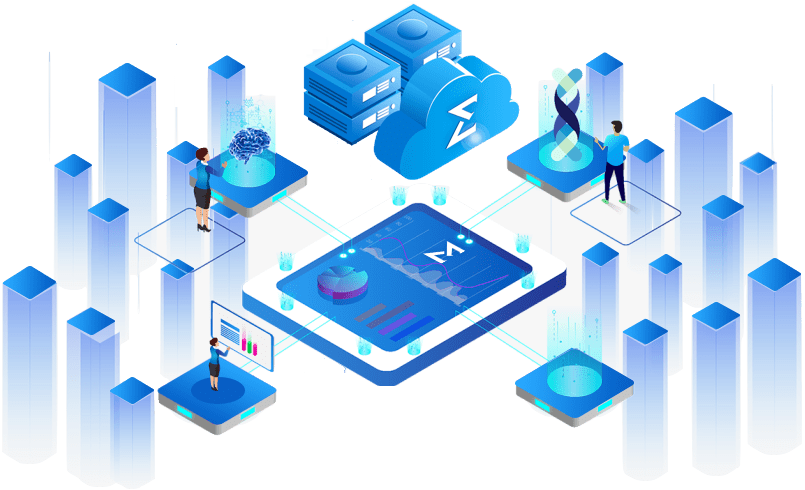 InsurEngines - Tariff & Analysis
Enable innovative insurance products based on AIoT Algorithms
TECHENGINES.AI InsurEngines are born with Cloud Cluster technology and can accelerate innovative insurance product realization from months to days within clicks, containing native supports for Dynamic Personalized Pricing, On-Demand Insurance, Open Insurance, Embedded Insurance, etc.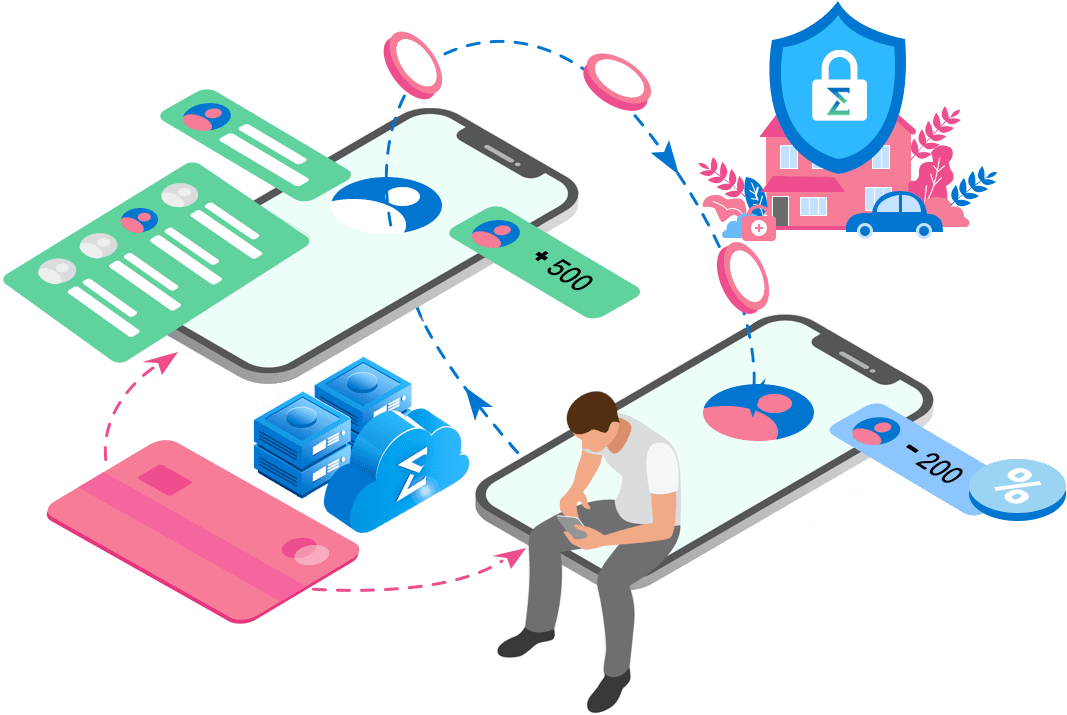 ClaimsAI
AI for insurance claims evaluation and settlement based on AIoT Algorithms
TECHENGINES.AI ClaimsAI has won Italian National Grant Smart&Start and is running in production to serve insurance clients both as mobile applications and backend systems. It's equipped with state-of-the-art Computer Vision and IoT Telematics algorithms. With consumers needs in heart, it aims to improve consumers experience and satisfaction by facilitating and accelerating claim settlements.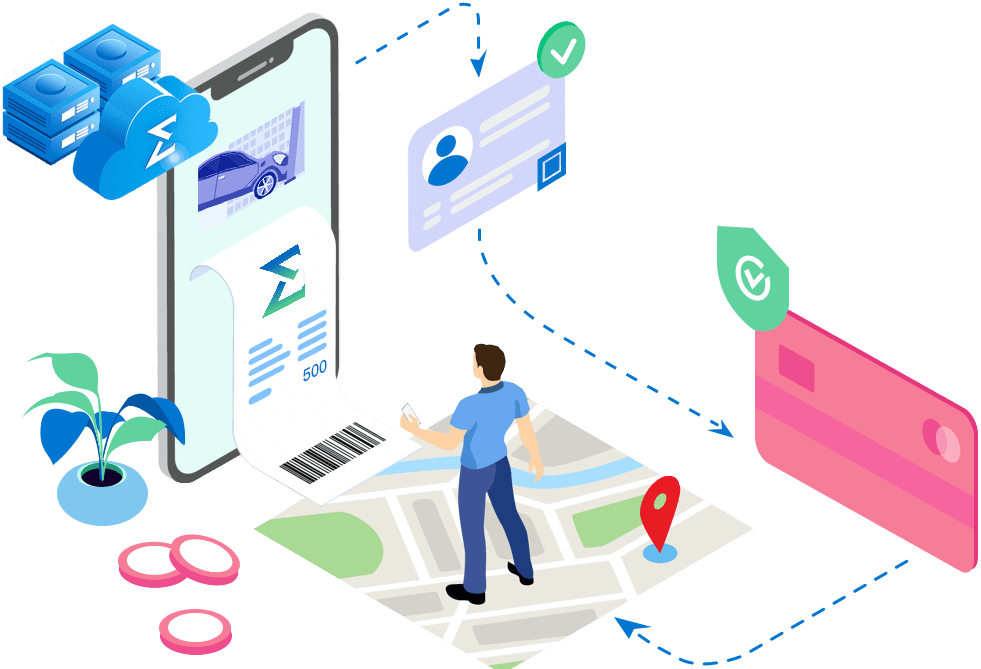 Tailor-made products for renowned (re)insurers
Proven insurance knowledge on both mainstream and innovative products with or without IoT